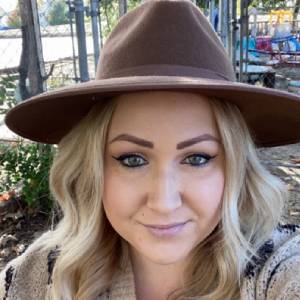 Sara Benz
( Blue Room Teacher)
My Name is Sara Benz, I've been a Preschool teacher since 2006. I knew I wanted to work with children since my occupations with children's class in high school. I went right to the JC and got my associate teaching certificate and went right to work. I worked at another local preschool for years in the 3.5-5.5-year-old classroom and worked on getting the kids ready to move on to Kindergarten and loved every minute of it!
Now moving over to Old Adobe School I am working in the 3-year-old class and enjoying the change. Every day is a new exciting day with the 3-year-olds! My favorite part of teaching is watching the growth in each individual child and seeing them move on, happy and ready for the next step that's ahead of them.
When I'm not teaching I love spending time with family and friends and exploring the outdoors.