Our
Staff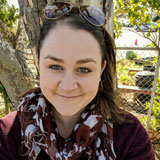 Michaela Murray
( Director)
I'm Michaela Murray; I started as a full time teacher in the twos and threes room at Old Adobe School and in September of 2017 became the director of the program. I've been working here since January of 2014 and I love every minute of it. I really love working at Old Adobe School for so many reasons, but the main one being that I agree so much with the philosophy of the school. I believe that a preschool curriculum should be built primarily around the interests of the children in the class. A teacher's job in the classroom is to gently guide and scaffold children as opposed to directing and dictating their actions. I love to watch all the children here explore and discover what they find interesting in their own way. I got my first babysitting job at twelve years old, and since then I have never looked back. Most jobs that I've had in my life have been child related. Before I joined Old Adobe School I worked part time at Tree House Hollow, a small preschool in Sebastopol, and as a part time nanny. I have lived in Sonoma County most of my life and I love it here. In my spare time I enjoy going to see live music, cheering on the Giants and the Warriors, and spending as much time with my friends and family as I can.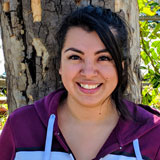 Angelica Garcia
( Preschool Teachers)
I'm Angelica Garcia, and I have been working at Old Adobe School since April 2016. I'm the head teacher in the preschool room and I work mainly with the two and three year olds. I enjoying working with them so much because I like teaching them new things and having them teach me new things as well. We have an amazing staff crew and I enjoy working with them because they are as passionate about working with children as I am. I have worked in other places like retail and office work, but never got the satisfaction in my work as I do here. I love the work environment and the location that we are at. We have a beautiful playground so the children can play and discover new things as their hearts desire. One main reason why I like working at Old Adobe is because of the philosophy that is applied here. I strongly agree that children learn for playing and being around other children their age. We have amazing children here at Old Adobe School and amazing parents as well. I love working with the children and the families. I believe having a strong connection with the families help the child be successful.
I have my Associate Degree in Child Development which I obtained at Santa Rosa Junior College. Eventually, I'll go back to Sonoma State University toget my Bachelors Degree in Child Development. In my free time I enjoy hanging out with my friends, hiking, dancing cumbia, seeing live music, and traveling to new places I have never been before.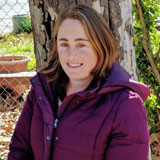 Brenna Bontrager
( Preschool Teachers)
Hello, my name is Brenna Bontrager and I am very excited to be a part of the staff at Old Adobe School. I have worked with children since graduating from high school and I plan to do so for many more years to come. My education includes an A.S. degree in Early Childhood Education and a B.A. in Child Development from Mills College in Oakland. I also have my site supervisor permit. Some of my favorite things to do with children are to explore music, art, and the natural world. I believe that children learn best when they are able to experience the world around them and develop their creativity. I grew up in Santa Cruz, but my husband and I have called the North Bay home since October 2016. I enjoy spending time with family and friends and exploring all the nearby sites.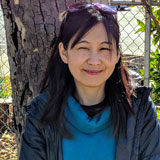 Coco Stewart
( Preschool Teachers)
My name is Coco Stewart. I began working at Old Adobe School as a teacher's aide in November of 2007. I was born and grew up in Japan. I studied dress design at Kyoto Seian Junior College. I was also a lingerie designer for 8 years in Kyoto. In 1996 I moved to America and got married. I have lived in Sonoma since 2000, with my husband and two boys, who go to SVHS. Both of my sons attended Old Adobe School. My older son has autism and he attended Old Adobe in 2003. I sometimes stayed with him as a shadow, or aide, at school. I also served as a classroom volunteer when my second son attended. I felt so lucky to find such a great school for them!! They loved going to Old Adobe. My second son always begged me to let him stay longer at his pick up time! He learned many social skills at school: making friends, sharing toys, as well as academic skills, such as writing his name, letters, numbers, etc. When my sons were younger, I learned a lot from their school. I also took it upon myself to learn about special education such as ABA (AppliedBehavioral Analysis) and TEACCH (Treatment and Education of Autistic and Related Communication Handicapped Children). I learned that organizing the physical environment, developing schedules and work systems, making expectations clear and explicit, and using visual materials as picture cards are effective ways of developing skills for people with autism. I believe that the teaching methods I learned for my son greatly prepared me for the preschool environment.I am really happy to work here with all of the teachers and children. I hope that they say to their parents, " Come on! Hurry up! I can' t wait to go to school to play with my friends and teachers at Old Adobe!!"
Samantha Sollestre
( Pre Kindergarten Teachers)
My name is Samantha Sollestre, however most people call me Sam. I started working in the PreK classroom in June 2017, with the three, four, and five year-olds. I'm happy to have found Old Adobe because their
philosophy and approach to early education matches mine. I believe that children have much to share with each other, as well as adults, and that their interests should play the main role in developing the classroom curriculum, which should also be centered around engaging play. I was born in Michigan, and lived there until I graduated from Michigan State University with a BS in Human Physiology. I've always known I wanted to work with children, but up until I graduated I thought that I wanted to become a pediatrician. During my undergrad, I started working in a preschool off campus, and that is when I really began to consider a different career path. So instead of medical school, I decided to pursue a Master's degree in Human Development, with a specialization in Early Childhood Education from Pacific Oaks College. While completing my master's degree, I was working as a full time preschool teacher in Ohio, just north of Cincinnati. My classroom was 2-3 year olds, but I also got to work a lot with the infants and toddlers, which I loved as well. I moved to Napa in August 2016 and worked as a nanny for twin infants while I completed my thesis work. I love being an early childhood teacher because I enjoy getting to be part of this interesting, and constantly changing, stage in children's development. My main interests outside of teaching are traveling, exploring the Bay Area, being outdoors, and reading.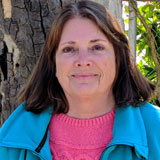 Linda Drewes
( Pre Kindergarten Teachers)
My name is Linda Drewes and I have worked as a part time teacher at Old Adobe School since November of 2004. I' ve enjoyed working in both the two- and three-year-old classroom and the pre-kindergarten room. I am currently in the pre-kindergarten room. My chief emphasis has always been to provide a caring, nurturing, and safe environment while assisting the children to playfully explore and expand their interests. I graduated from Santa Rosa Junior College with an Associate of the Arts degree, as well as an Associate Teacher Certificate of Completion in Child Development.