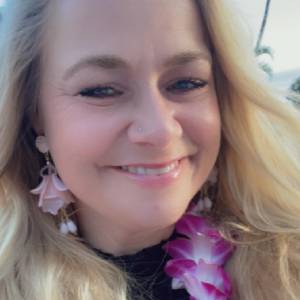 Jennifer Lovelace
( Assistant Director and Red Room Teacher)
I'm Ms. Jenn! I have taught Montessori preschool since 1999 earning my Montessori teaching credential in 2000. I've also incorporated and taught a traditional preschool curriculum, I've owned an in-home preschool/Daycare and been a Director for schools for the past 22 years. I've always known I wanted to work with children since I was a young girl, making my little brother play school with me for hours! I love my career, I have a strong passion for teaching preschool children as these are their most important first years of learning! I truly enjoy preparing them for their school adventures, building their independence, and love for learning through art, music, books, and play!
Always teaching the importance of kindness, manners, sharing, and friendship!
I'm excited to be a part of the OAS family and to be there for you and your children through their preschool journey! I strive to make their first years of learning memorable and fun!!
I am a proud mother of two amazing teenagers 19, and 17!! I absolutely love motherhood! I'm a Canadian living in a California world and a proud Cancer Survivor! I love gardening, music, hiking, the ocean, and anything to do with family and friends! I have a love for butterflies, nature, and being outdoors as much as possible like camping, road trips, and fun adventures! I just moved from Tracy, CA after 17 years, to Petaluma and am so excited for this next chapter!